See what our customers have to say: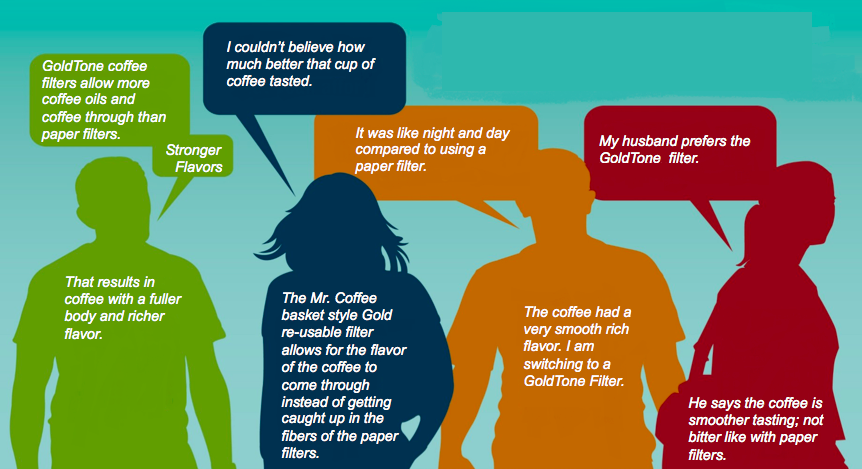 Saving the Earth 1 Filter at a Time!
Cutting out the filter was a Green move on my part, and this made my greenitude possible. This little golden treasure keeps my coffee flavorful, saves trees and cuts down my family's contributions to the wastestream! Big task for a little filter basket, but it keeps the faith and lives up to the promise easily, every time!
- Amazon Customer, 8/15/13
Excellent Coffee Pot Filter!
This permanent filter is great. It allows the natural oils from the coffee to wind up in your cup. As a result the coffee tastes fantastic. It also is very sturdy, and should last a long time. I highly recommend it.
- Walmart Customer, 1/19/13
You Need This Filter!
This is a great filter that I use with my Mr Coffee. I think it is much easier to use than standard paper. Good coffee every morning. Yes, I recommend this product.
- Bed Bath & Beyond Customer, 12/13/12