See How GoldTone™ is Partnering with the Arbor Day Foundation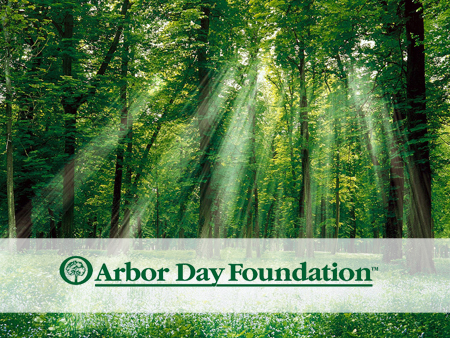 Together, We're Making Our World Cleaner & Greener!
GoldTone™ Products is pleased to join forces with The Arbor Day Foundation to plant trees in forests in the United States. GoldTone™ plants one tree for every GoldTone™ branded reusable #4 cone and 8-12 cup basket sold.
Flavor robbing paper coffee filters begin as trees. Let's save the earth one pot of coffee at a time!
ENHANCE THE COFFEE BEAN AND GO GREEN!
Helps the Environment
Everyday coffee drinkers in the USA dispose of over 200 million paper coffee filters. That's enough paper filters to fill a 19 story building. These paper filters end up in landfill sites.
Everyday it takes over 11,000 trees to make all of these paper filters. That's 30,000 acres of forest/day.
The paper making industry then uses toxic chlorine chemicals in its manufacturing process.
By choosing a Reusable Coffee Filter, you can help reduce landfill waste, save trees, and help the planet.
Watch a short video starring Jennifer Garner about conserving energy through Re-Usable Coffee Filters
Watch a short report from NBC6 featuring GoldTone™ Products and our reusable 1-Kup™ Coffee Filter.
Nielsen

"The stainless steel filters are completely reusable and carry a five-year warranty. Consumers are becoming environmentally conscious and looking for planet-friendly products", interview in Discount Merchandiser, a former Nielsen publication.
Homeworld

"Recognized by Home World for innovation and as an environmentally friendly alternative to paper filters; dishwasher safe, the reusable coffee filters allow for an even flower that will help create a richer cup of coffee.
Kitchenware News

"GoldTone™ filters don't waste paper, don't wear out, and are not treated with chemicals. Perhaps most their most arguable claim is that their filters produce a better cup of coffee.", as listed in Kitchen News & Housewares Review.